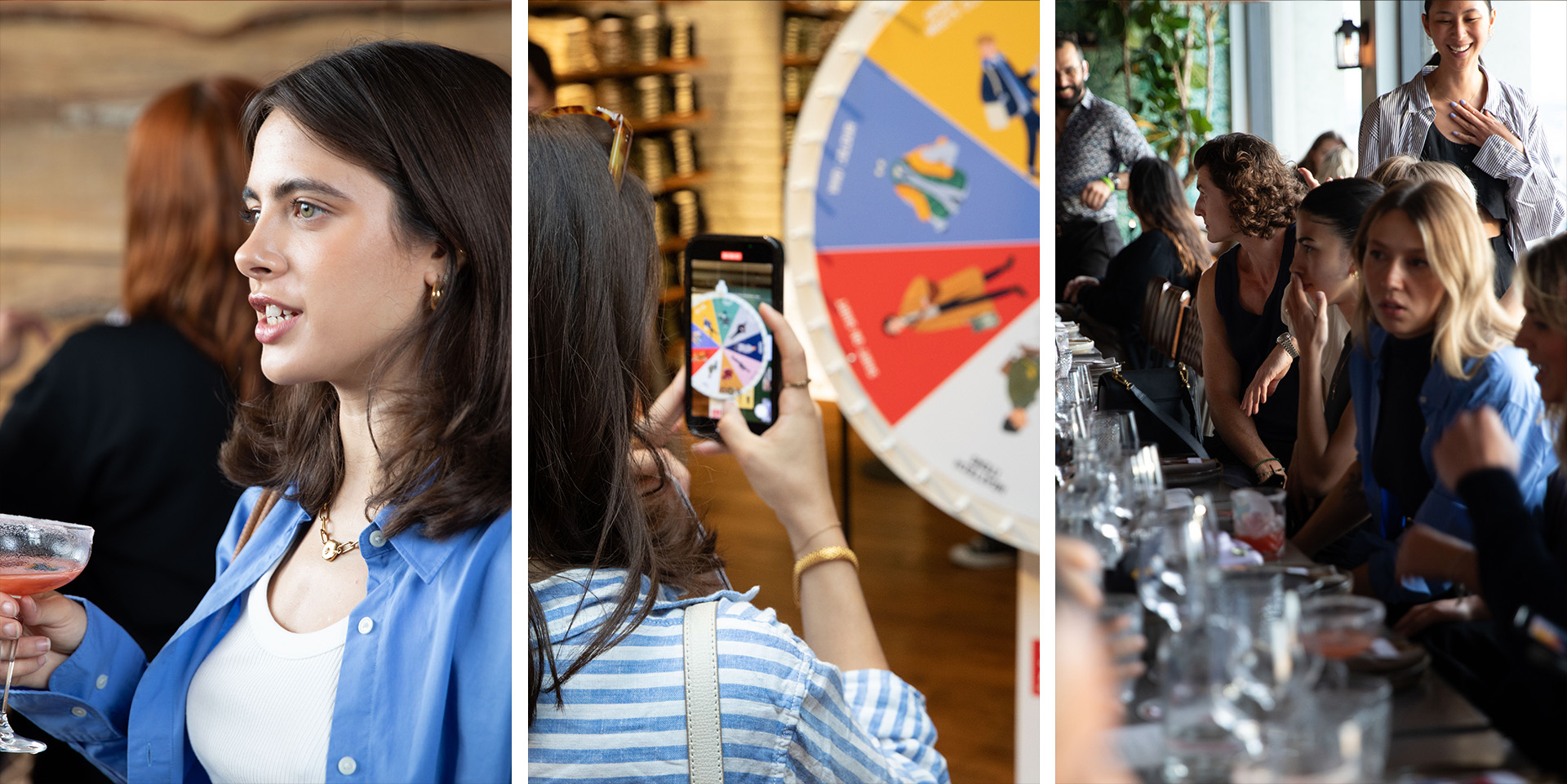 Uniqlo
Modern Layering
To launch the FW23 season, UNIQLO held a memorable gifting event in its 311 Oxford Street store.
Canoe's role was to assemble and produce an in-store and in-city event for 25 TikTok influencers to communicate Modern Layering, the theme of the season. We invited KOLs from across the UK as well as hosted EMEA guests, both Canoe invited and otherwise. With the help of a life-size spin-the-wheel depicting the quirky campaign illustrations of Mr. Slowboy , guests were able to create their perfect 'Modern Layering' outfit.
They were instructed to spin the wheel for inspiration and wherever they landed, they could shop the fit, style, layer and share. This fun, on-topic experience ensured the assembled cast was compelled to post to their channels. Canoe Creative and Production designed and produced the spin-the-wheel as well as a special London City Guide, which highlighted key and relevant locations from the Tate to local UNIQLO stores.
Additional creative assets delivered included invites, a peep board leveraging Mr Slowboy's illustrations , POS vinyl, name cards, menus, cocktail toppers and much more. The event was followed by a complimentary sunset dinner and drinks at the Madera restaurant and Treehouse Hotel, Marylebone, which further offered an opportunity for photo moments. When the day was done, guests were free to retire to their dedicated hotel room at the TreeHouse Hotel that Canoe had arranged for them.. Overview:
Uniqlo

Service:
Digital
Photography
Social Media
Creative
Production
PR