How brands can utilise Festival Season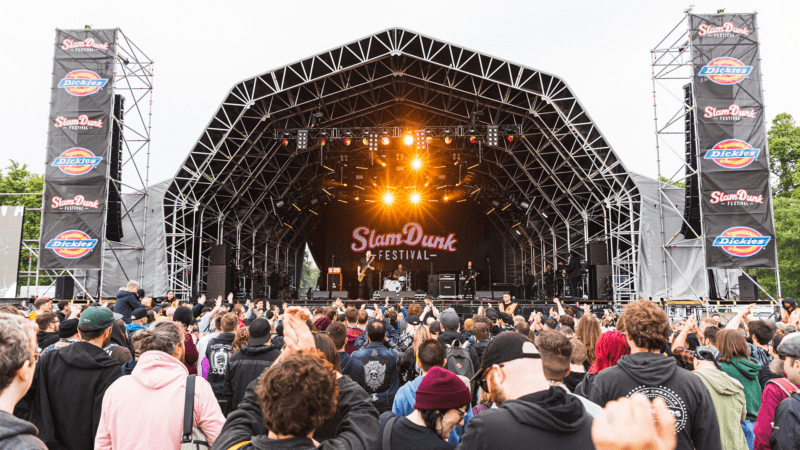 Festivals can provide a unique opportunity to reach a large and engaged audience over a short period of time. So whether the brand has a long-standing association with an audience or they're looking to infiltrate a new one, festivals are a viable option and a fun one at that.
How they execute this can vary hugely and what works will depend on the brand and, yes, the budget. For some brands, a targeted 'out of home' poster campaign can do the trick, putting brand visibility across a festival arena which is guaranteed to have plenty of eyes on it. And all the leg work is done ahead of the main event. Adding a call to action of some sort can help to capitalise on the outlay. Obviously, with the more sought-after locations comes more premium prices. But offerings are scalable to budgets.
At the other end of the scale, why not consider stage sponsorship. To remove any risk, this approach will have greater success if a level or pre-existing familiarity with the audience is there. Take Dickies' presence sponsoring a stage at the rock festival Slam Dunk. Dickies has roots in music dating back a hundred years and their product has adorned the type of bands, festival-goers and even crews who make a festival like Slam Dunk function. In short, they're a perfect match.
But they don't need to 'go big or go home'. It's possible to do anything that the imagination and possibly more importantly, the budget can handle. 
Social media is a natural fit at festivals, so maximising opportunities to harness it can be a solid strategy. It's not something which needs to be overthought. Create organic photo moments on-site, bring in some props. Who doesn't love a massive deckchair? It won't take long before the good vibes are flowing, and people are snapping selfies and posting on socials. Want more guarantees? Engage with talent on a paid basis with set deliverables for the occasion. If a more exclusive approach is what they're after, consider taking some ownership of a VIP or media area and give people a peep behind the curtain. Brands can maximise these locations effectively and quite simply. Live stream intimate acoustic sets to create a different type of content for your platforms and capture the attention of those not at the festival. Partner with a relevant media title and run a series of candid artist interviews that share a demographic.
So, to recap. Decide who you want to target. Ask yourself why festival 'x' is the right one for you. And run through the options of how you can engage with the audience. Then keep at the front of your mind that festivals are fun, so ensure that whatever you do keeps the mood high.