Shaping the future of UK music: Our Work with UD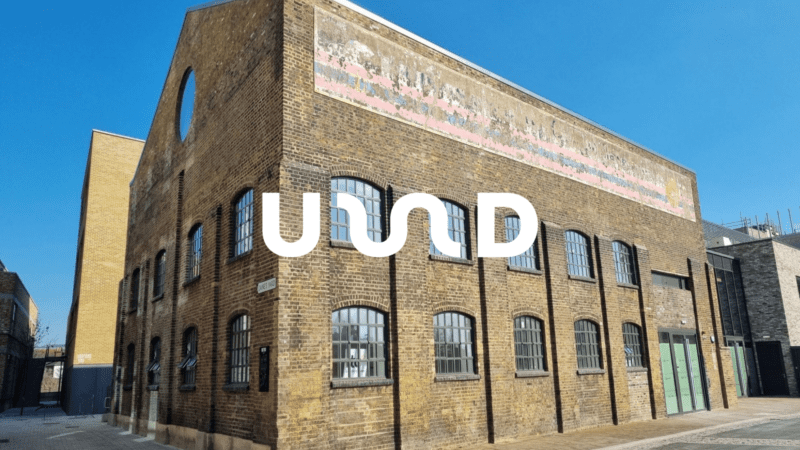 2022 is an important year. This Spring sees the culmination of over 20 years of hard work with the launch of a vibrant new creative hub on Sugar House Island in Stratford. It's the creation of UD, or United Development to the uninitiated.  In this blog, we'll get to grips with the organisation, the phenomenal work they're doing, our work with the brand, and how the new Talent House will provide more extensive pioneering access to the music industry.
What's the Talent House
The Talent House is the new permanent home of UD. They've been the long-standing champions of the next generation of artists, entrepreneurs and creative leaders. This building will allow the charity to support even more outstanding but under-represented talent – developing their skills, nurturing confidence and helping to build careers. However, it's not just UD but East London Dance as well. 
East London Dance has been championing and growing east London's dance scene for over three decades and is thrilled to be able to welcome in the local communities.
The building has been specifically purpose-built to facilitate and encourage the passions and aspirations of music artists, supporting young people and local communities on every step of their creative journey.
The building will be the engine room for creativity. The Talent House will create opportunities for early career and more established dance and music artists to connect with one another, to be inspired and create, as well as encourage the cross-pollination of talent, ideas, conversation, and performance between art forms. More than 2,100 hours of free access to the building and its facilities will be made available to locally-based independent artists every year.
Who is UD?
It's a great question with an even better answer. UD is a London-based music organisation bringing communities together around Black music and Black music culture. Since 2000, with over 20 years of experience in nurturing and supporting Black and culturally diverse artists when they need it most, UD acts as a bridge between burgeoning talent and the music industry.
While that's an accurate answer to the question, it misses the organisation's soul. UD is passionate about excellence, and the potential for excellence in every young person they encounter. Aligning professionalism and business acumen with an understanding of youth and subculture, they run industry-led events, artist development, and employment support programmes. Those that have come through our doors can now be found working at institutions including Island Records, Nike, Rinse FM, GRM Daily, Beats, and SBTV. Artists they've helped and showcased at early stages of their career include Wretch32, Little Simz, Ghetts, Andreya Triana, Maverick Sabre, Devlin, Labrinth, Skepta, and Paigey Cakey. 
What Facilities Does the Talent House Have?
Five music recording studios, a live room, two vocal booths, a large flexible rehearsal space, a Mac and tech lab (with 20 workstations for music education), two dance studios, a flexible space for seminars, a shared area for members (including a canteen and hot-desking space), Talent House is THE cultural hub for emerging talent. To top it all off, the central atrium is the main reception and can be used for informal gigs and dance jams.
How are we helping?
In this first phase, Canoe have been enlisted to provide a comprehensive digital advertising strategy that incorporates both the Meta and Google ad suites. From devising an initial ad strategy through, assisting with creative direction through to campaign delivery and constant optimisation, we have seen huge success driving engaged traffic to the UD site. 
Additionally, Canoe are also creating and executing UD's PR strategy, communicating the incredible work they're doing. Our work has been across earned channels and formats, including press, social media, and media partnerships.