Is TikTok Worth Your Brand's Time?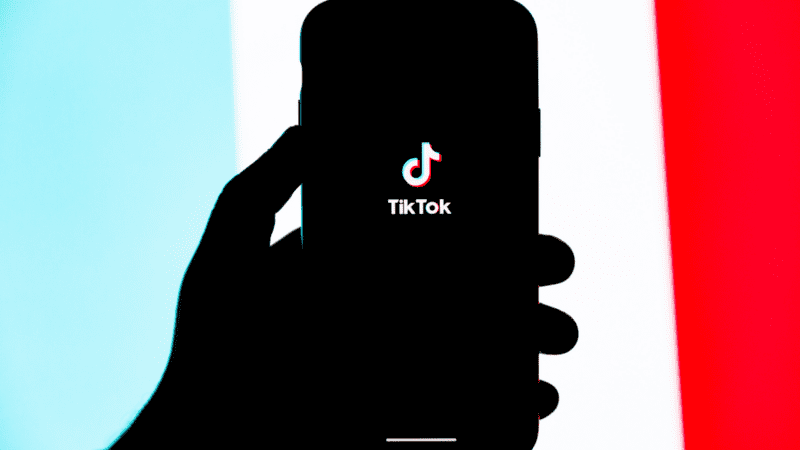 It appears TikTok has blown up overnight. While Instagram and Facebook had previously dominated, TikTok has quickly stepped into the limelight, capturing the attention of 4.8 billion users worldwide in 3 short years. It is now the platform brands and content creators need to be active in order to evolve how they interact with the masses. It has been a major influence in shifting the social tone of voice, continuing the narrative towards short form video content over static imagery. With TikTok now showing no sign of slowing down, we are taking a deeper dive into the platform and looking at whether TikTok is truly worth your brand's time.
So why should you use the platform? 
TikTok has a Worldwide Audience
TikTok is the 7th most used social media app in the world, It is available in over 150 countries. This means that brands can reach markets on a global scale.
TikTok is a relatively unsaturated platform
We know that TikTok's audience is huge however, it is still unsaturated with many marketers still preferring to focus on the likes of Instagram and Facebook over TikTok. Despite a large number of brands getting involved on the channel, a huge number aren't present on the platform which leaves a huge audience untapped. No doubt, we will begin to see all brands utilising the platform in the future but for now, it's a great tool to see some seriously impressive reach.
The perfect tool for increasing Brand Awareness 
Influencer marketing is here to stay and TikTok is widely considered the new playground for brands and influencers to collaborate. Like other social media apps, TikTok has a huge array of Influencers who have managed to fight their way to the top and often formed an authentic relationship with their followers, they now come with an audience who trust and adore them. These influencers can be utilised by the brand to reach the brand's audience. The entire system is tailored toward content creators and we are seeing far higher interaction rates and reach on TikTok content pieces than on other platforms. Landing a series of TikTok content pieces with an influencer, is becoming the go-to method of cutting through and increasing brand awareness across all platforms:
Here are two interesting influencer marketing examples we think truly drive this point home: 
Ryanair created a TikTok page and began creating humorous videos on their account. The account started gaining a lot of buzz in terms of likes, views, and shares. The ever-growing account only followed one account which belonged to Olivia Neill, an Irish influencer with 1.3 million followers. This created a lot of speculation amongst the audience that Olivia Neill was the person responsible for creating the content behind the account. As the speculation grew so did the followers and engagement on both Ryanair and Olivia's accounts. 
A clear example of this is during the height of the pandemic in 2020 when Charli D'Amelio started a partnership with Dunkin Doughnuts featuring in many videos across the brand's channel including one of their most-watched videos that currently has 14.8 million views. This consistent partnership has helped the brand grow to 3 million followers.
TikTok gives you the opportunity to re-work your brands tone of voice
TikTok has been a way to help consumers understand and feel closer to brands they enjoy, providing them with a very unique insight into a brand that has never been seen before. Brands have been able to strengthen and increase their brand identity by communicating with consumers in a lighthearted, fun, and sometimes cheeky way that fits both the tone of the app as well as the brand. Our favourite example of this comes from Marks and Spencers:
The brand utilised the platform at a local level to really shift their tone of voice and in turn attract a new customer base. The brand historically has a customer base aged 45+ but throughout the pandemic utilised TikTok to reinvent their brand voice. Specifically, M&S Romford whose staff decided to create a store TikTok account where they created dances, trending skits, and relatable retail scenarios that all linked back to their products found in the store. The account quickly became viral and rose to social media fame on the app gaining over 70,000 followers and 2 million overall likes.
A fresh take on User-Generated Content
Similar to Instagram, user-generated content is an amazing natural benefit of marketing on TikTok. However, the platform offers brands a new way of working with influencers and users to generated fresh content ideas
Take for example, their "stitch" and "duet" features. These features allow content to go viral in a slightly different way by incorporating video snippets created by other users or brands directly into their posts, amplifying the reach for both parties. This feature means that brands can create a hashtag and trend and ask the audience to participate in these trends. Our favourite example of this comes from the NBA with their recent work with Zach Lavine. 
The NBA created a video starring basketball player Zach Lavine that gave people a prompt; in this example, it was "Tell me you are an NBA fan without telling me you are an NBA fan". This campaign gained several stitches and duets, with the hashtag getting over 1 billion views. It is a very simple format and way of getting user-generated content as well as a great way to drive engagement and free publicity to expand the reach of the brand.
So, is it right for your brand?
There is no escaping the fact that TikTok is a major business tool for engaging with audiences, staying relevant, and establishing a stable online presence. TikTok brands usually urge audiences to create videos to bring awareness and engagement rather than purchases. This can be an issue, due to the lighthearted and fun tone of the app. There is no function in the caption section that allows hyperlinks so the audience can easily click on a link to a website. Therefore making it quite challenging for brands to drive traffic to websites to directly convert to click-through rates or sales.
We are also yet to see TikTok's longevity, since the start of the pandemic many users associate the trends, challenges, and dances of TikTok with the beginning of lockdown. The speed at which the app blew up during the pandemic is very similar to what was seen with Snapchat and Vine. Vine is especially being consistently compared to the new platform. Vine, another short video-sharing platform, gained its popularity in 2012 and shut down after just 5 years. People often ask if TikTok will have the same fate or will it stand the test of time like Facebook and Instagram.
However, although it is clear TikTok has its flaws like other platforms, it has shown itself as a great business tool to engage old and new customers whilst breaking down that cold business exterior to show your brand whether small or big as a fresh, funny, and relatable brand that customers can trust.
Looking to expand into TikTok, CLICK HERE to get in contact today.